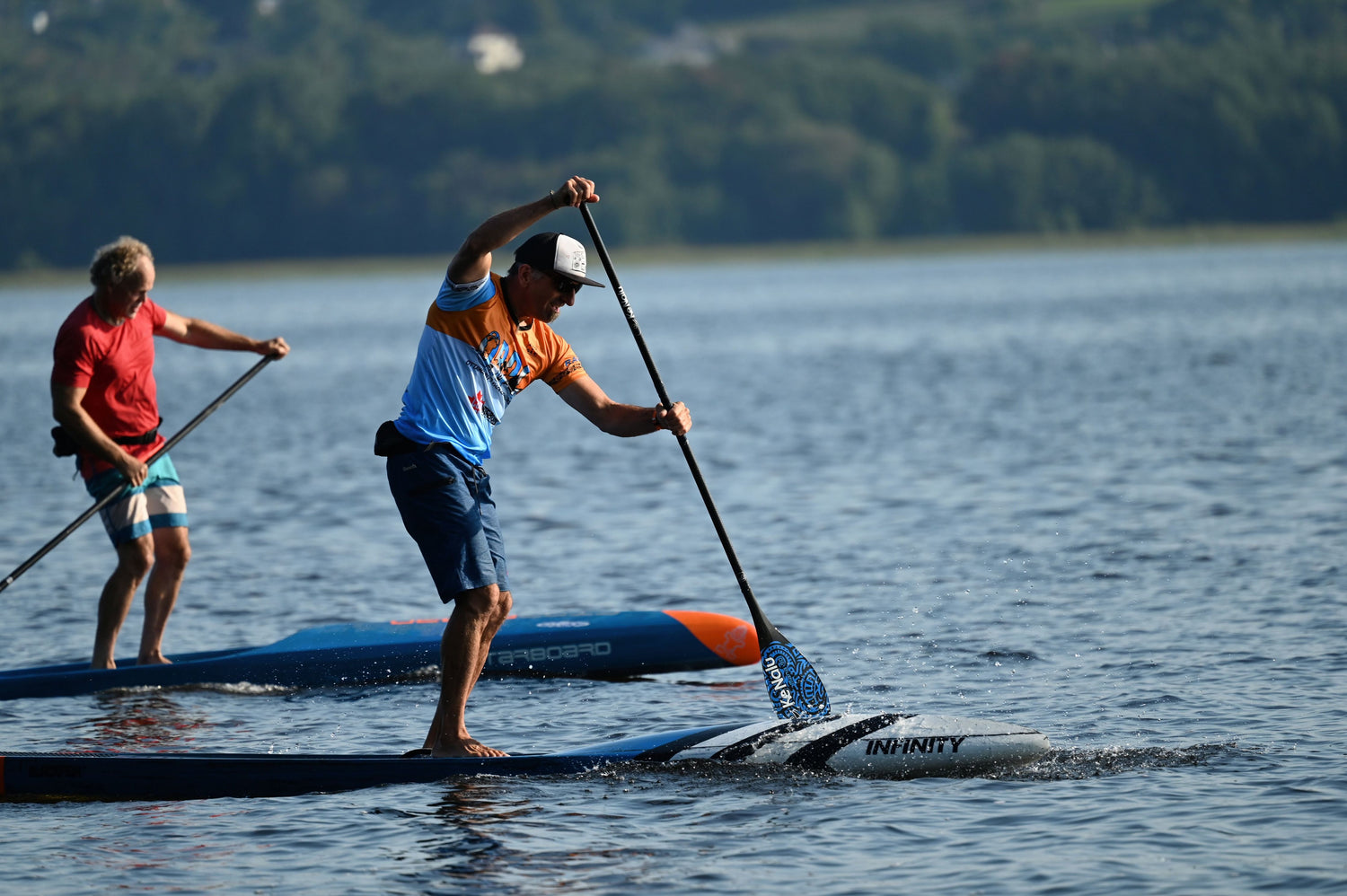 Lets Move!
FitSUP is designed for SUP paddlers looking to take the gym outside byjoining us for a super full-body workout geared to all levels. This workout will build endurance through your strokes, core strength, balance, flexibility, upper and lower body strength, and stamina all in one.
We use our board to develop strength and balance, and our paddles to build stamina and endurance. Interval training at its best, on the water!  The session will be geared to all levels of participation.
Registration is Now Closed
Key Information
Cost

$110.00: Members

$145.00: Non-Members

$110.00: Using personal board

***2024 prices not yet se

Hours

Tuesdays: 6:30 PM - 8:00 PM

July 4 - August 8
Additional Information
Prerequisite

While the workout is geared to all levels, program participantsmusthave previous SUP experience or have attended an ORCC WhatSUP course. The course is notthe right place to learn how to SUP. The first day will include a review of SUP safety which will be reinforced each week.
Credit Card & Cancellation Policy

Credit Card Policy

ORCC offers a variety of payment methods such as e-transfer, credit card, and PayPal.   However, credit card/PayPal transactions cost the club thousands of dollars every year.  In an effort to keep program pricing reasonable, we ask those participants who wish to pay by credit card or PayPal to ensure you also pay the credit card/PayPal convenience fee to help offset the costs to the club. No convenience fee is charged for electronic transfers to treasurer@orcc.ca

Cancellation Policy

Please be aware of the ORCC Cancellation Policy:

Program registration cancellations which are received two weeks prior to the start of the program will receive a full refund less the $15 non-refundable administration fee.

No refunds are available within two weeks of the start of the program or once the program has started; a prorated credit only will be issued.
In the case of injury or illness, a medical certificate may be required, and refunds will only be offered as camp fee prorated credit to be used for a future ORCC camp or program registration.