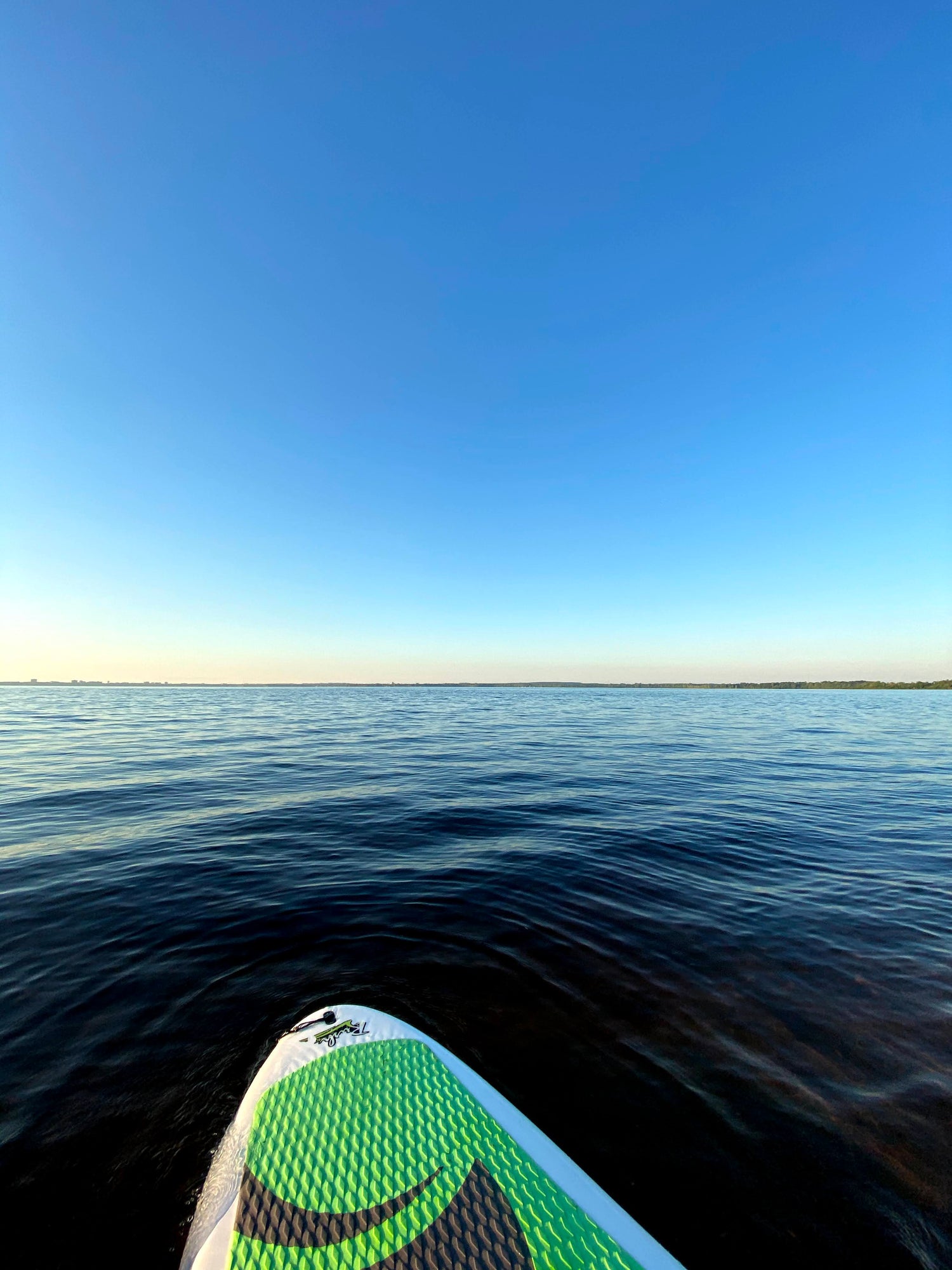 Getting Started!
Interested in trying out a Stand Up Paddleboard, more commonly known as SUP? Join us for an evening out on the water and allow us to help you develop your SUP skills! Not only are SUPs fun to watch but with a little practice and guidance, they are super manageable, not to mention a fantastic workout! 
These lessons are for beginners meaning we start with the absolute basics and work our way up from there. These lessons are a great opportunity for both the young and the young at heart to take on a new challenge. You'll learn to tackle both flat water and the gentle (and sometimes somewhat challenging!) surf that the Ottawa River can present.
All equipment is provided.
Registration is Now Closed
Key Information
Cost

$55.00: Members

$75.00: Non-Members

***2024 prices not yet set

Hours

Wed July 8, July 22, Aug 7, Aug 21

When: 6:15 PM to 7:45 PM
Additional Information
Prerequisite

Competency Requirement: No experience is required - we start with the basics!

Please be comfortable in/on the water. You will have a lifejacket on at all times.
Credit Card & Cancellation Policy

Credit Card Policy

ORCC offers a variety of payment methods such as e-transfer, credit card, and PayPal.   However, credit card/PayPal transactions cost the club thousands of dollars every year.  In an effort to keep program pricing reasonable, we ask those participants who wish to pay by credit card or PayPal to ensure you also pay the credit card/PayPal convenience fee to help offset the costs to the club. No convenience fee is charged for electronic transfers to treasurer@orcc.ca

Cancellation Policy

Please be aware of the ORCC Cancellation Policy:

Program registration cancellations which are received two weeks prior to the start of the program will receive a full refund less the $15 non-refundable administration fee.

No refunds are available within two weeks of the start of the program or once the program has started; a prorated credit only will be issued.
In the case of injury or illness, a medical certificate may be required, and refunds will only be offered as camp fee prorated credit to be used for a future ORCC camp or program registration.